MESSAGE FROM THE PRESIDENT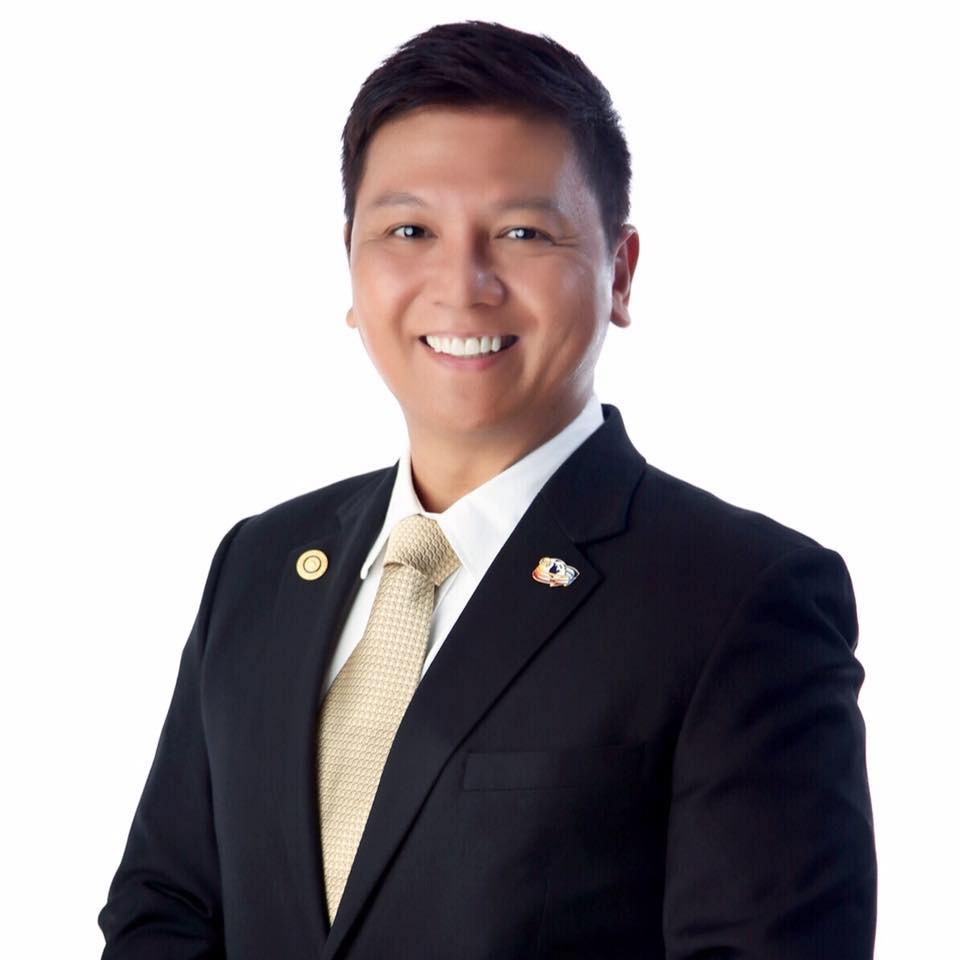 Dear Clients, Shareholders and Colleagues,
On behalf of our Board of Directors and the Senior Management Team of the Bank, I am pleased to present the annual report of BHF Rural Bank, Inc.
The year 2020, as many experts say, is really an unprecedented year for the country and and the rest of the world. The pandemic caused tragic loss of life and resulted to economic downturn that has affected so many lives around the world with the poor being hit the hardest.
We've shown our resiliency and commitment amid the year-long series of lock downs and restrictions that were implemented by the authorities. We implemented necessary risk management measures including shortened banking hours, skeleton workforce and work-from-home measures to ensure continuity of our operations. The Bank is now partnering with the government and non-government organizations for the vaccination of all its willing employees by July 2021 to ensure immunization of the Bank's workforce from the COVID-19.
Despite the challenges, the Bank saw improvements and highlights in 2020 including: (1) higher CAR of 46.8% from 41.4% of 2019 and (2) Net Profit of P22.0 Million. These show the ability of the Bank to generate profit and its financial stability to withstand the challenges the current situation may bring.
We continue to strengthen compliance to BSP and all other external regulatory bodies by continuously strengthening and enhancing the Bank's IT systems and our overall operations as a Bank.
To our clients, we will ensure to continue providing the services you are most deserving. We continue to do our best to be of help especially during these trying times of COVID-19 pandemic.
BHF Bank shall also continue to ensure the welfare of our dear employees. Our hardworking employees will be assured of their jobs and their health and safety will be BHF Bank's foremost priority.
Lastly, I would like to extend my sincerest gratitude to our management team and to all employees of the Bank for their invaluable contribution and dedication.
Yours truly,

CORPORATE PROFILE
BHF Rural Bank, Inc. (BHF Bank) was formed in order to bring to the community their financial needs and to be the premier local rural bank in Pangasinan.
BHF Bank Head Office is currently situated at BHF Bank Building, Mayombo District, Dagupan City with its Branches strategically located in the premier cities and municipalities of Pangasinan and La Union.
BHF Rural Bank, Inc. has seven branches, to wit:  (1) Dagupan City Branch (Main), (2) Lingayen Branch, (3) Urdaneta City Branch, (4) Tayug Branch, (5) Mangatarem Branch, (6) Rosario La Union Branch and (7) Alaminos City Branch.
Today, the Bank continues to upgrade its operating systems and professionalize its ranks in order to provide better services to its clientele and to be at par with Bangko Sentral ng Pilipinas and international banking standards.
BHF Bank continues to dream big and to fulfil its mission to the community and all of its stakeholders.
Corporate Vision:
"The leading financial institution in Luzon with professional and competent team practicing safe and sound banking, delivering exceptional quality customer service and contributing to the economic growth and welfare of our community."
Corporate Mission:
"Build long-lasting partnership with our customers by being responsive to their needs and exceeding their expectations."
"Honor its commitment in creating value to our shareholders and to the community we serve."
"Form a professional and capable team and provide an inspiring work environment."
Core Values:
Social Responsibility– we care for and contribute to the communities we serve.
Urgency– we respond to our customers' needs quickly and effectively.
Respect– we cherish every individual and treat everyone with respect.
Efficient– we are entrepreneurial, cost conscious, responsible and accountable
Honesty and Integrity– We believe honesty is absolute and integrity cannot be compromised.
Innovation– we encourage creativity and need to constantly innovate to stay relevant in the industry.
Team– we achieve our goals through the collective and coordinated efforts of our staffs.
FINANCIAL HIGHLIGHTS
(In Thousand Pesos)
PARTICULARS

2020

2019

2018

Profitability

Total Net Interest Income

 53,374

 56,216

 54,091

Total Non-interest Income

 20,688

 24,380

 25,072

Total Non-interest Expenses

 43,717

 49,933

 54,034

Pre-provision Profit

 30,346

 30,664

 25,130

Allowance for Credit Losses

 8,339

 2,835

 3,696

Net Income

 22,007

 27,829

 21,434

Selected Balance Sheet Data

Liquid Assets

 87,359

 79,652

 70,145

Gross Loans

 479,544

 481,505

 454,050

Total Assets

 731,315

 726,434

 681,125

Deposits

 240,217

 246,891

 145,710

Bills Payable – DOSRI

 127,313

Bills Payable – Banks

 79,600

 75,000

 40,000

Total Equity

 389,286

 338,682

 318,341

Selected Ratios

Return on Equity

6.05%

8.47%

6.86%

Return on Assets

3.02%

3.95%

3.20%

Capital Adequacy Ratio

46.78%

41.43%

40.31%

Per Common Share Data

Net Income per Share

 73

 174

 134

Book Value

 1,297.62

 2,116.76

 1,989.63

Others

Cash Dividends Declared

NONE

NONE

NONE

Headcount

   Officers

34

34

33

   Staff

42

42

40
FINANCIAL CONDITION AND RESULTS OF OPERATIONS
OPERATIONS
Operating in the new normal has been one of the many concerns the Bank have focused on throughout 2020. The Bank has been improving its regulatory reporting practices by automating some of the reporting processes. The Bank has been exploring the use of internet and social media in reaching its clients. Online loan application and online ROPA inquiry can now be done through the Bank's website – www.bhfruralbank.com. The Bank has also improved its information dissemination and disclosure processes to deposit clients by improving its text blasts system. Deposit clients are now timely informed through SMS of any important transaction that transpired affecting their deposit account. This will add security and safety of deposits of clients.
With the stricter new normal, the Bank is also improving its systems towards mobile/internet banking as well as agency banking.
FINANCIAL PERFORMANCE REVIEW
The economy nosedived in 2020 caused by the ongoing COVID-19 pandemic and other crisis in the country such as the African Swine Flu (ASF), the eruption of Taal volcano and devastating typhoons late in the year. The Philippines ended 2020 with its worst economic performance since the conclusion of World War II. It was reported also that GDP shrank 9.5% in 2020.
The country and the government made a very difficult decision on the imposition of community quarantines. The community quarantines mean saving lives from the COVID-19 but also resulted to closures of businesses, from small enterprises to multi-national conglomerates, as well as the loss of jobs of millions of Filipinos.
Despite all of these, BHF Bank has satisfactorily performed. Gross loans may have not increased and net profit may have went down, still, BHF Bank remained true to its values. BHF Bank has ensured that all its hardworking employees' jobs  are safe no matter what condition the bank is and will be going through.
BHF Bank has reported a net income of P22.0 Million in 2020, down by 21% from the P27.8 Million it reported in 2019. This is mainly due to the provision for credit loses of P8.3 Million the Bank has provided in connection to the ongoing COVID-19 crisis. However, pre-provision net income is still satisfactory. Pre-provision profit amounted to P30.3 Million, down only by 1% from 2019.
Net interest income went down by 5% to P53.37 Million while non-interest income went down by 15% to P20.69 Million. Non-interest income is mainly on gain on sale of ROPA and service fees.
On the other hand, operating expenses went down by 11% to P43.48 Million. The Bank has reduced expenses mainly on travelling and fuel, compensation and benefits, and utilities expenses. The travel restrictions, shortened banking and office hours and skeleton workforce brought by the lockdown has caused the decrease in expenses.
Net interest income went down by 5% to P53.37 Million in 2020 as gross loans slightly decreased by 0.4% to P479.54 Million.
The Bank still generates its income from its core operations – lending. The Bank generated a total interest income of P61.53 Million from around P540.87 Million earning assets or an earning asset yield of 11.7%. Non-Interest Income which is mostly comprised of service fees and gain on sale of Real and Other Properties Acquired (ROPA) amounted to P20.7 Million. Net gain on sale of ROPA alone attributed to P13.5 Million in revenues.
Total resources and gross loans both grew by 3.6% to P731.32 Million and P479.54 Million, respectively, throughout the last 3 years. Agri-agra loans has the most impressive annual growth rate of 16% for the last three years or a total of 45% since December 2018.
LENDING
Despite the decline in sales, the Bank has continued to cater its clients and ensured a well balanced sales mix. At least seventy-five percent (75%) of the Bank's sales were granted to SMEs (P30.9 Million/22%), Agri/Agra/Agripreneurs (P32.6 Million/24%) and DepEd teachers (P41.6 Million/30%). Also, the Bank has extended around nineteen percent (P26.2 Million/19%) of its sales to Others Loans (consumption).
The community quarantine restrictions has adversely affected the lending operations of the Bank. Mobility of the bank personnel were limited and caused disruption of processing of some accounts of the Bank. The pandemic also brought uncertainties to prospect clients resulting to the withdrawals of applications of some. Nonetheless, the Bank is very optimistic that it can make a great improvement in 2021 and the years beyond.
The Bank understands the financial needs of clients especially SMEs in this time of great need. The Bank has been improving its loan programs specifically its credit line facility especially designed for SMEs.
LIQUIDITY MANAGEMENT
The Bank's average liquidity ratio throughout the year – 26%, comfortably sits above the minimum requirement. Liquidity has become one of the Bank's main priorities now more than ever.
The Bank has satisfactorily maintained enough funding source and liquidity. The Bank was able to consistently attain at least 20% liquidity ratio.
Other Liquidity ratios as of December 2020:
| | | |
| --- | --- | --- |
| Particulars | BHF Bank | Industry |
| Ave. Cash & DFOB to Deposits ratio | 38.04% | 30.93% |
| Ave. Loans to Deposits ratio | 209.50% | 77.04% |
BHF Bank is confident that it has enough cash to support unexpected heavy withdrawals or any other liquidity stress scenario. As an attestation of excellent liquidity, BHF Bank has no over-reliance to deposits and is not highly leveraged on terms of deposits. As a matter of fact, the Bank has been so under-leveraged that the Loans to Deposit ratio is 2.72 times the industry average and the Debt Ratio is less than 1.
EQUITY
Total equity has increased by 15% to P389.29 Million. The capital adequacy ratio of 46.78% is 4.68 times higher than the requirement and more than twice the industry average ratio. Total Capital to Total Assets ratio is 53.23% – 2.7 times higher than the industry average. Debt ratio of the Bank is only .88. This is way below the industry average of 4.22. These ratios prove the stability of the Bank especially in this challenging times. Despite the very low debt ratio and the very high capital-to-assets ratio, the Bank was still able to post an impressive 6.05% return on equity (ROE).
RISK MANAGEMENT
Under existing rules and regulations, the Bank's Risk Management System is supervised by the Board of Directors through the President and the Chief Operating Officer of the Bank. The Bank acknowledges that the business risks and risk management and risk mitigation are necessary to sustain long-term success. The Bank has improved its ranks and hired services of competent professionals as advisers. Through the years, the Bank has ensured effective risk management by ensuring that necessary measures and internal controls are in place and complied by all people in the Bank.
The Bank's risk management is based on what the Bank is willing to bear for a given benefit. The Bank's corporate/corporate governance structure is in line with the risks the Bank faces and will be facing for the foreseeable future. Senior officer and department heads are designated as risk officers of their respective units and shall report to the President or to the MANCOM all risk related matters on a timely manner.  The following are the unit heads designated as risk officers of their Department:
Rufino Mar T. Gumayagay, COO
(and Branch Heads) – Branches
Ranjo B. Robosa, MIS Head – MIS/IT
Rolando D. Catubig, Credit Head – Credit
Rowena F. Estrada, HRD Head – HRD
Jose M. Maer, AMO – ROPA/Assets
Crisostomo V. Prado, Jr., RMU Head – Remedial
Cecilia A. Cariño, Comptroller – Accounting and Finance
Elmer N. Peralta – Documents Review
Fritzi Kay B. Simbulan – Compliance
Ma. Louela L. Paragas – Internal Audit  
The Internal Audit and the Compliance Office continuously assess the effectiveness and compliance with the policies, procedures and controls set under the Risk Management System of the Bank. The Compliance Officer shall likewise act as the Anti-Money Laundering (AML) Officer of the Bank.
BHF Bank's primary direction is to maintain its resiliency and relevance in the rural banking industry by maintaining excellent capital ratios, liquidity ratios and profit ratios and all other basic financial ratios.
CORPORATE GOVERNANCE
BHF Bank is committed to ensuring that the institution complies with regulatory provisions and practices safe and sound banking which is necessary in achieving the Bank's goals and objectives.
With good governance, the bank shall raise investor confidence, achieve highly sustained growth, and maximize the value of the company to its shareholders.
The Board of Directors, Senior Management of BHF Bank down to the staffs adhere to the highest standards, principles and practices of good governance. It hails from the regime of adhering to the Fairness, Accountability and Transparency in the conduct of its business, dealing fairly with clients, investors and stakeholders as well as the general public it serves. To achieve good governance, the Bank enforces compliance culture and discipline and self-assessment in its policies, processes and procedures.
CORPORATE GOVERNANCE STRUCTURE
| | | | |
| --- | --- | --- | --- |
| Name | Type | No. of Shares | Percentage |
| Dr. Armando B. Bonifacio | Executive | 48,157 | 16.05233333% |
| Remigio B. Bonifacio, Jr. | Non-Executive | 42,792 | 14.26400000% |
| Emelda B. Mendoza | Non-Executive | 42,792 | 14.26400000% |
| Cherie B. Estrada | Executive | 42,791 | 14.26366667% |
| Rosemarie B. Bonifacio | Non-Executive | 42,792 | 14.26400000% |
| Reynaldo B. Bonifacio | Non-Executive | 42,791 | 14.26366667% |
| Dean Eric Carlo B. Estrada | Non-Executive | 2 | 0.00066667% |
| Remigio S. Bonifacio III | Executive | 1 | 0.00033333% |
| Laurence C. Tueres | Independent | 3 | 0.00100000% |
| Manolito L. Movida | Independent | 1 | 0.00033333% |
| Michael D. Armas | Independent | 1 | 0.00033333% |
| TOTAL |   | 262,123 | 87.3743% |
BOARD OF DIRECTORS
The Board of Directors carries the responsibility of ensuring that good governance principles are carried throughout the Bank and is responsible for the overall leadership and direction of the Bank to ensure long-term success by satisfying the clients' needs while upholding its reputation.
The main mandate of the Board is to implement strategic plans, risk management strategies and good governance strategies of the Bank. The Board is likewise responsible in strategizing the corporate structure of the Bank, developing and implementing plan of succession, approving major strategies and policies and overseeing all major risk-taking activities.
The Board continuously and periodically reviews practices, policies and procedures of the Bank.
The Bank's Board of Directors is currently composed of eleven (11) directors with a balance of skills, knowledge and experience among its members to perform their decision-making responsibilities. All members are at least with bachelor's degree – most are in the fields of Commerce.
The members of the Board are elected by the stockholders during annual stockholders meeting with each member holding an office for one year. Each member of the Board is subject to the qualifications set by the Bangko Sentral ng Pilipinas and other existing laws and regulations of the land. Independent Directors are non-executive directors and are independent of Management.
Directors shall serve for one (1) year and until their successors are elected and qualified. A director shall hold office for such period unless before his term expires, he resigns, is removed from office, become incapacitated for reason of sickness or death, or otherwise disqualified by law or by the Bangko Sentral or by removal from office by a vote of the stockholders representing at least two-thirds (2/3) of the outstanding capital stock in the manner provided for in the Corporation Code of the Philippines.
Any vacancy occurring in the Board of Directors other than by removal by stockholders or by expiration of term, may be filled by the vote of at least a majority of the remaining directors, if still constituting a quorum; otherwise said vacancy must be filled by stockholders in a regular or special meeting called for purpose. A director so selected to fill a vacancy shall serve only the unexpired term of his predecessor in office.
MEMBERS OF THE BOARD
REMIGIO B. BONIFACIO, JR.
Chairman
Filipino, 51 years old
Mr. Remigio B. Bonifacio, Jr. has been a member of the Board since the inception of the Bank. He is currently the Chairman of the Board. He is a graduate of B.S. in Business Administration from Luzon Colleges. Prior to joining the BHF Bank in 1997, he has been a Director of the BHF Corporation in 1995 and holds the position up to the present. Currently, he is also a Stockholder of BHF Pawnshop. Before his election as Chairman of the Board, he was also a member of the Bank's Credit Committee. He attended various seminars including corporate governance. 
ARMANDO B. BONIFACIO
Director / President
Filipino, 53 years old
He was a member of the Board since the inception of the Bank in 1997 and has been the most active member of the Board being the Chairman and the President since 2006 up to 2017. He has more than 20 years of banking experience and is also currently a stockholder of BHF Pawnshop, BHF Corporation and the BHF Family Plaza, Inc. He attended various seminars on rural banking, corporate governance and anti-money laundering. He was elected as the President of the Rural Bankers Association of the Philippines (RBAP) in 2017 and became the Chairman of the Rural Bankers Research and Development Foundation, Inc. (RBRDFI) in 2018.
Dr. Bonifacio took-up B.S. Medical Technology (1988) at the University of Sto. Tomas and Doctor of Medicine (1992) at the De La Salle University.
EMELDA B. MENDOZA
Director
Filipino, 55 years old
Ms. Emelda B. Mendoza was elected as the Chairman of the Board in July 2018. She was a Director of the Bank since 2008.  She currently has interests and holds other positions in other entities. She is a Consultant of BHF Pawnshop, Director of BHF Corporation, General Manager and owner of Bloomfield Hotel, Treasurer of Outlook Drive Residences, Inc. and the President of R&E Premier Land Corporation.
She is a graduate of Fine Arts at the University of the Philippines. She attended various seminars including corporate governance and Anti-Money Laundering.
ROSEMARIE B.BONIFACIO
Director
Filipino, 49 years old
Ms. Rosemarie B. Bonifacio has been a member of the Board since the inception of the Bank. She earned her Master's Degree in Entrepreneurship from Asian Institute of Management. Currently, she is a Director of BHF Corporation and a Stockholder of BHF Pawnshop, Inc. She attended various seminars including corporate governance.
DEAN ERIC CARLO B. ESTRADA
Director
Filipino, 34 years old
Mr. Dean Eric Carlo B. Estrada is a graduate of Business Administration at the ABE International Business College. Aside from being a Director of BHF Bank, he is also active in the management of various family businesses such as pawnshops, mall operations and real estate. He has also served as one of the senior officers of CBE Prime Holdings, Inc.
CHERIE B. ESTRADA
Director / Treasurer
Filipino, 57 years old
Ms. Cherie B. Estrada is the Treasurer of the Bank. She is a graduate of Maryknoll College with a degree in Business Administration. She is a long time Director of the Bank. She is also a Director of BHF Corporation and a Stockholder of BHF Pawnshop. She is also a stockholder of CB Mall.
REYNALDO B. BONIFACIO
Director
Filipino, 60 years old
Mr. Reynaldo B. Bonifacio is a graduate of Business Management from the Ateneo De Manila University. He is a long time director of the Bank. He is very active in the business world as he is also the long time Executive Vice-President of BHF Corporation and the Chairman and Chief Executive Officer of BHF Prime Group Corporation while also a Stockholder of BHF Pawnshop.
He attended various seminars including Corporate Governance and Risk Management for Rural Banks.
REMIGIO S. BONIFACIO III
Director
Filipino, 35 years old
Mr. Remigio S. Bonifacio III is a graduate of Humanities Specialized in Industrial Economics from the University of Asia and the Pacific. He was one of the newest members of the Board. Aside from being a Director of the Bank, he is also a Director of BHF Prime Group Corporation and BLOC 7202 Ventures, Inc.
MICHAEL D. ARMAS
Independent Director
Filipino, 45 years old
Mr. Michael D. Armas is a newly elected Director of the Bank. Prior to joining the Bank, he was employed in Bank of Commerce in 2003 and BDO in 2007 as Bank Officer. He also served as College Dean at the Virgen Milagrosa University.
Mr. Armas is a graduate of Accountancy at Saint Louis University. He then completed his Master in Business Administration at the Virgen Milagrosa University. He then took-up his Doctor of Philosophy in Management at SLU. He is a CPA, a Licensed Real Estate Appraiser and a Licensed Professional Teacher.
LAURENCE C. TUERES
Independent Director
Filipino, 52 years old
Mr. Laurence C. Tueres is a Political Science graduate at San Sebastian College. He started his banking profession in 1990 when hired as an Account Officer of Planters Development Bank. He was hired as Manager by Philippine Business Bank in 1997. After his banking stint, he was hired as Senior Manager by Digitel Telecommunications from 1999 to 2005. On May 2005, Mr. Tueres started the GSL Trademart Corporation and assumed as the President.
MANOLITO L. MOVIDA
Independent Director
Filipino, 65 years old
Mr. Movida has 40 years of banking experience working in some of the largest banks in the country. Mr. Movida first tried his luck in banking in 1978 when he was hired as a clerk in Philippine National Bank. He was able to rise from the ranks and held multiple key positions such as, Comptroller, Assistant Manager, Branch Manager, and Internal Auditor. He also worked as Branch Head at United Overseas Bank and in 2006, he was hired as Branch Manager in BDO until he retired in 2017 as Assistant Vice President (AVP).
JASON MEJIA
Corporate Secretary
Filipino, 51 years old
Atty. Jason Mejia was appointed as the Corporate Secretary of the Bank. He earned his Bachelor of Laws degree from Lyceum of the Philippines. He also holds positions from other companies.
The members of the Board actively participate in the governance of the Bank. Executive Directors are very much involved in the day-to-day operations while independent directors contribute in the check-and-balance, i.e. self assessment functions.
BOARD COMMITTEES
There are two (2) committees helping the Board in discharging its duties and responsibilities in running the Bank. Each committee operates and conducts its business under procedures and guidelines duly approved by the Board and according to the rules set by the BSP. Below are the compositions of the committees.
CREDIT COMMITTEE
The Credit Committee's primary responsibility is to oversee the review, extension and management of credit/loans being undertaken by the Bank. The Credit Committee recommends policies, procedures, and guidelines to the Board of Directors which will reduce credit risk, enhance credit facilities, quality loans, competitiveness and profitability for the Bank.
The Credit Committee oversees the implementation of credit policies, procedures and guidelines and recommends enhancements from time to time. The Credit Committee approves loan within its approving authority limit and recommends approval of loans that requires Board level approvals.
Chairman: Dr. Armando B. Bonifacio
Members: Cherie B. Estrada; Remigio S. Bonifacio III
AUDIT COMMITEE
The Audit Committee of the Bank provides oversight of the institution's financial reporting, internal controls, as well as internal and external audit functions. The Audit Committee is primarily responsible for overseeing senior management in the establishment and maintaining of an adequate, effective and efficient internal control framework. It ensures that systems and processes are designed to provide assurance in areas including reporting, monitoring compliance with laws, regulations and internal policies, efficiency and effectiveness of operations, and safeguarding of assets.
The Audit Committee is accountable for setting up the bank's internal audit department.
Chairman: Manolito L. Movida
Members: Michael D. Armas; Dean Eric Carlo B. Estrada
DIRECTORS' ATTENDANCE
Name

Board Meeting

Credit Committee

Audit Committee

# of meetings

10

# of meetings

38

# of meetings

9

Attended

 

Attended

Attended

Dr. Armando B. Bonifacio

10

100%

38

100%

Remigio B. Bonifacio, Jr.

10

100%

Emelda B. Mendoza

10

100%

Cherie B. Estrada

10

100%

36

95%

Rosemarie B. Bonifacio

10

100%

Reynaldo B. Bonifacio

10

100%

Dean Eric Carlo B. Estrada

10

100%

9

100%

Remigio S. Bonifacio III

10

100%

21

55%

Laurence C. Tueres

9

90%

Manolito L. Movida

9

90%

9

100%

Michael D. Armas

3

100%

2

100%
One Director was not able to finish her term: Director Karen D. Cusi (withdrawal). Director Michael D. Armas, who was elected to replace Director Cusi, attended all the meetings so far.
PERFORMANCE ASSESSMENT AND REMUNERATION POLICY
The Bank assesses the performance of all Directors and Senior Officers as well as the Board Committees on a yearly basis. The Bank through the BOD yearly evaluates each director's qualifications, personal attributes, functions and credit dealings with the Bank, meetings and trainings.
The BOD ensures that each Director meets all the qualifications and none of the disqualifications as a Director of a Bank and that each Director assigned to a Committee has the necessary qualifications. The BOD requires that all directors meet all qualifications set by the BSP.
The BOD requires each Director to be active in the performance of his or her duties and must demonstrate unbiased opinions and decisions concerning the Bank.
The Bank believes that regular assessment of the Board and its members provides a chance to reflect on and assess its areas of strength and weaknesses, helps the Board itself in clarifying and defining the overall standard of performance it requires from the Board and encourages all Directors to reflect on what the Board has accomplished so far.
To further equip all directors in performing their decision-making functions, all Directors are required to undergo necessary training to keep them updated of the ever-changing practices, policies and guidelines of safe and sound banking.
All Directors do not receive any salary, except for the President. Each director is given per diem for each meeting attended. Compensation for the President and any other increase or changes shall be upon the pre-approval by the Board.
RELATED PARTY TRANSACTIONS
BHF Bank recognizes that reputation is its most valuable asset, hence, observes a high standard of integrity in dealing with the public. The board of directors leads in establishing the tone of good governance from the top. The Board ensures that all Related Party Transactions (RPT) are conducted on an arm's length and in accordance with regulatory requirements.
The Board evaluates proposed related party transactions by considering the nature of the transactions and the right pricing mechanisms applicable for the specific nature of transaction. It is important to avoid conflict of interest, as such, Directors who have direct or indirect interest on the related party transaction shall be excluded in the approval process.
Material Related Party transactions for the year include loans extended to officers of the Bank:
| | | |
| --- | --- | --- |
| Name of DOSRI | Amount | Remarks |
| Arlon O. Villanueva | 125,000.00 | Car Benefit |
SELF-ASSESSMENT FUNCTIONS
The self-assessment functions of the Bank are the Internal Audit and the Compliance Office. While the Internal Audit reports to the Audit Committee, the Compliance Office reports directly to the Board.
INTERNAL AUDIT
Head: Ma. Louela L. Paragas
The Internal Audit encourages and fosters compliance and discipline to all personnel of the Bank by conducting process, financial statement and transactions audit.
The Internal audit is committed to add value to the bank by contributing to the improvement of operational efficiency, risk management and internal control through independent and objective assurance and consulting activities. It uses a systematic and disciplined approached to evaluate and improve the effectiveness of risk management, control and governance process through the implementation of risk-based audit. The Internal Audit reports to the Audit Committee.
COMPLIANCE OFFICE
Head:  Fritzi Kay B. Simbulan
The Compliance Office is tasked to manage compliance processes. It is headed by the Chief Compliance Officer. The Compliance Office has the ability and authority to express and disclose compliance findings to the Board to whom it reports. It shall also have the authority to investigate any breaches or possible breaches to the compliance policy of the Bank.
The Compliance Office has ready access to information necessary to carry-out compliance responsibilities.
DIVIDENDS
The Bank has issued all the 105,000 common shares as dividends in 2020. The Bank has not declared nor paid any cash dividend during 2020. Declaration of dividends is subject to existing laws and Bangko Sentral rules and regulations.
CONSUMER PROTECTION
BHF Rural Bank, Inc. recognizes the importance of customer protection in its financial dealings with clients. It fully supports the policy of the State and that of the Bangko Sentral Ng Pilipinas (BSP) to protect the interest of the consumers, promote their welfare and to establish standards of conduct for the banking industry.  Further, the Bank believes in the principle that the consumer is the life-blood of the Bank and for that reason, only the best services should be accorded to them.
For over two (2) decades since it was given authority to conduct banking services by the BSP, the Bank has shown concern and fairness to its clients whether small or big.  It treats clients with utmost courtesy and committed to maintain their respect, trust and confidence.
The Board of Directors has the ultimate responsibility for the level of customer risk assumed by the Bank. Accordingly, the Board approves the Bank's overall business strategies and significant policies, including those related to managing and taking customer risks. The Board provides clear guidance, develops and maintains sound customer protection risk management.
The Senior Management is tasked to implement programs to manage the customer compliance risks associated with the Bank's business model. The Senior Management establishes and communicates strong awareness of, and need for, effective consumer protection risk controls and high ethical standards.
The Bank measures and analyses customer risks based on the frequency and severity of the risks. As adherence to consumer protection, the Bank sees to it that rights of clients are protected. The clients must have the right to information, right to choose, right to redress, right to education.
Right to information. The Bank provides clear and honest advertisement and promotion of its products and services. Product features, terms and conditions, benefits and even disadvantages are explained to clients so they can decide based on informed personal choice and guide them in their dealings with the Bank.
Right to choose. The Bank allows its clients to choose the type of deposits, loans and other services at competitive rates with an assurance of providing superb services.
Right to redress.  BHF Rural Bank, Inc. acknowledges few instances of poor services extended to customers, such as; errors or mistakes committed by its personnel. In this regard, the Bank rectifies them and extends sincere apologies to the clients and refunds, pays or reimburses excess collection of loans, under payment of interest on deposits, among others.
Right to education.  BHF Rural Bank, Inc. adequately educates its customers pertaining to features, terms, systems and procedures, and inherent risks of bank products and services, and his responsibilities as well.
The Bank has established its own policies to strengthen consumer protection especially on the disclosure and transparency, conflict of interest, protection of client information, fair treatment of customers, effective recourse, and consumer awareness.  
Branch Operating Officers (BOO) of each of the BHF Bank branches shall act as Customer Assistance Officer (CAO) of their respective branches. All clients are free to approach the CAO of the Branches for assistance, concerns, complaints and queries regarding the products, services and their other transactions with the Bank. Suggestion boxes are available in the Branches.
Contact numbers of the Branches are posted in the Branch and in the website which can be called by clients during banking hours.
The Board of Directors has appointed the Audit Committee to supervise the consumer protection risk management system and the senior management to report on any consumer complaints. The Chief Compliance Officer and the Internal Auditor is likewise mandated to report on the assessment of the status of customer complaints and the effectiveness and efficiency of the existing policies, procedures and controls related to consumer protection.
CORPORATE INFORMATION
ORGANIZATION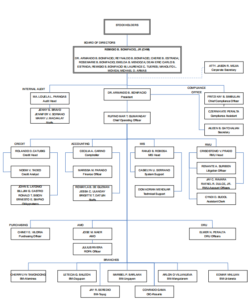 PRODUCTS AND SERVICES
BHF Rural Bank, Inc. offers loans and deposits that suit the needs of the locale it caters.
Loans:
Agrarian Reform Loans – This refers to loans which meet the qualification requirements for agrarian reform loans under Subsection X341.4 and X341.5 of the Manual of Regulations for Banks (MORB). This loan product aims to help farmers improve their livelihood by providing them capital to finance their crop production and other food commodities.
Other Agricultural Credit Loans – This refers to loans granted to the Agricultural Sector Other than "1" above. This loan mainly includes:
Tunnel Vent Piggery/Poultry Loan Program (TVP) – which caters poultryand piggery contract growers who are granted approvals from reputable poultry and swine integrators for the construction of tunnel ventilated poultry/piggery houses and acquisition of poultry/piggery machinery and equipment for this business venture.
Farmers, Fishermen, Poultry and Hog raisers, Cattle and Goat breeders who are in need of funds for fish, rice, corn and vegetables production in the province of Pangasinan and nearby provinces.The program is also available to individuals who wish to buy farm machinery and equipment for improved farm mechanization which is very popular in the country nowadays.
Small & Medium Enterprises Loan – Loans granted to entities involved in business activities within major sectors of the economy of which the loan proceeds is to be used in the improvement and furtherance of its business activities. SME are those entities whose total assets, inclusive of those arising from loans but exclusive of the land on which the particular business entity's office, plant and equipment are situated must have a value falling under the following categories:
Small – More than P3 Million to P15 Million
Medium – More than P15 Million to P100 Million
Housing Loan – this loan product primarily caters clients who are in need of funds for acquisition and/or construction of houses.
Auto/Chattel Loan – This loan helps individuals in the acquisition of motor vehicles/cars. Clients in need of loan may offer their motor vehicle as collateral.
Salary Loans (Unsecured) – This salary-loan product is extended to DepEd-salaried employees.
Other loans – loans that cannot be classified under the forgoing classifications or which the purpose is for general consumption.
Out-of-territorial loans outside Pangasinan and La Union or main area of operations are granted on a case-to-case basis. Loans of higher amount are likewise catered to clients outside Pangasinan and La Union.
Deposits:
Regular Savings Account – is an interest bearing savings deposit withdrawable upon accomplishment of withdrawal slip and presentation of passbook.
Time Deposit – is an interest bearing deposit with specific maturity date evidenced by a certificate issued by the Bank in the name of the depositor.
Basic Deposit – deposit offered to the public and community-based clients who wish to save and transact money in safe, convenient and hassle-free manner without the burden of having to provide extensive documentary requirements or even deposit maintaining balance.
BRANCH WEBSITE
FACEBOOK PAGE
OFFICES AND BRANCHES
HEAD OFFICE
2F BHF Bank Bldg., Mac Arthur Hi-way, Dagupan City, Pangasinan
(075) 522-9079
(075) 529-5966
DAGUPAN CITY BRANCH
1F BHF Bank Bldg., Mac Arthur Hi-way, Dagupan City, Pangasinan
(075) 529-1833
(075) 529-3307
LINGAYEN BRANCH
BHF Bank Bldg., Avenida Rizal East, Lingayen Pangasinan
(075) 662-0446
(075) 529-2687
URDANETA CITY BRANCH
BHF Bank Bldg., Mc Arthur Hi-Way corner Manuel Roxas St., Urdaneta City, Pangasinan
(075) 204-0956
TAYUG BRANCH
BHF Bldg., Mabini St., Brgy. Poblacion, Tayug, Pangasinan
(075) 636-6804
MANGATAREM BRANCH
Calvo St.,  Poblacion, Mangatarem, Pangasinan
(075) 632-1295
ROSARIO (LA UNION) BRANCH
BHF Bldg., Barangay Subusub, Rosario, La Union
(072) 687-1122
ALAMINOS CITY BRANCH
BHF Bank Bldg., Quezon Avenue, Alaminos City, Pangasinan
(075) 633-0497